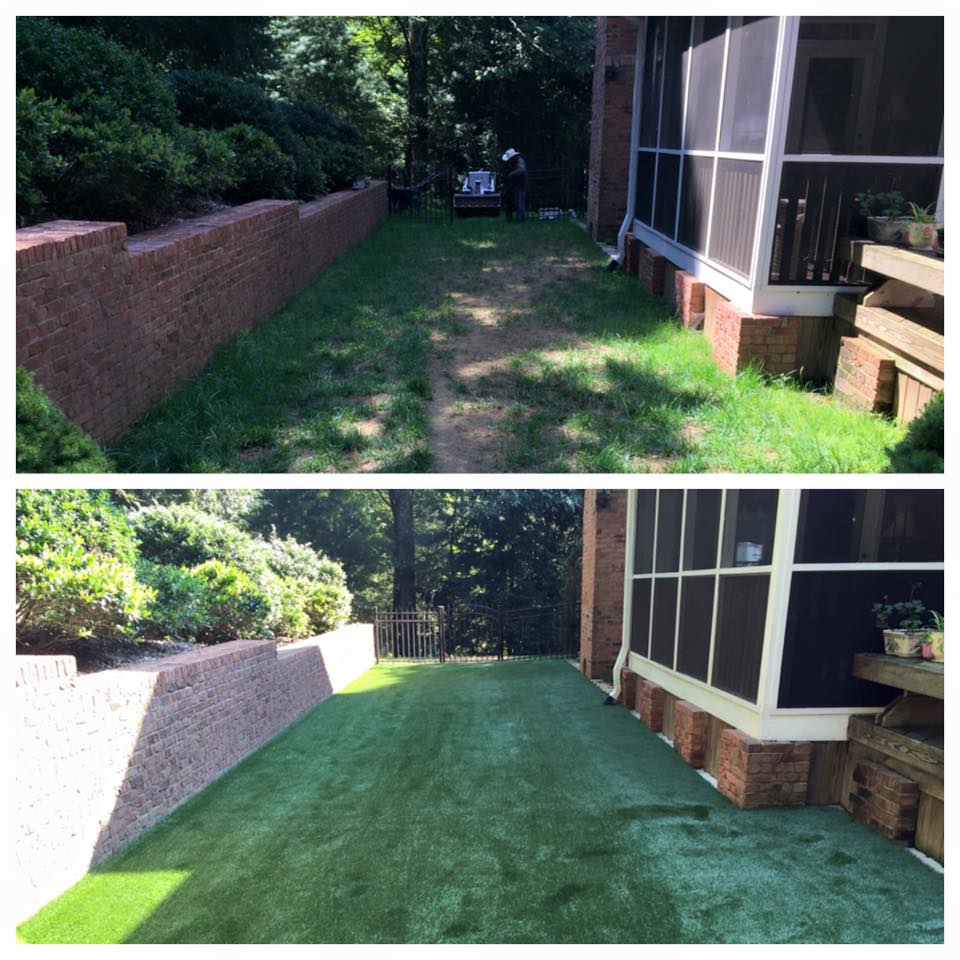 TURF

Maintenance Free Beauty

Seasonal Sod Installation

Sod installation is the quickest way to get a plush green yard started.  We provide grading and sod installation during the seasons that will produce the best results.  We want to give you the best start to your lawn that is possible.
Care

of your new lawn

No matter how well a sod lawn is installed, it must be properly cared for by the owner for successful growth.

VERY IMPORTANT!

Once the sod is installed, YOU MUST IMMEDIATELY WATER THE SOD AND EVERY DAY THEREAFTER FOR AT LEAST TWO WEEKS!

The first three days you must water the sod to the depth of 3-4" in the soil underneath the sod.

The next seven days the sod must be watered until the soil directly underneath the sod is wet.

The next few days, the sod must be kept wet and never let the grass wilt.

The sod is established when it is attached to the ground and cannot be pulled up. Watering can be backed off to every other day.

In temperatures exceeding 80°, a general-purpose fungicide should be applied to avoid brown patches, etc.

In order to maintain a plush, healthy lawn, one should get on a 5-step program at the local garden center.

---
---
THE ADVANTAGES OF SOFTLAWN®
  Requires no water
 Virtually maintenance-free
  Fresh cut appearance
 Needs no chemicals or fertilizer
 Never needs mowing or insecticide
 Clean and can be cleaned–Unlike mulch and shredded rubber
 ADA/ABA compliant–Crutches NO sink in and wheelchairs roll
 Safety – No more buried glass or other harmful objects
 Lead Free
 Provides excellent drainage
 Recyclable components
 Does not support stain or odor causing bacteria
 Mold and mildew resistant
McCosh Landscaping has over 15 years of experience in all phases of landscaping and our customer-focused approach makes us the best landscaping company!
Seasoned landscaping professions, the McCosh Landscaping Team combine experience, knowledge and a strong work ethic to ensure a result of excellence!
McCosh Landscaping rests its commitment on the foundation of their faith. Treating others as they would want to be treated and honoring God by the excellence of their work and service!