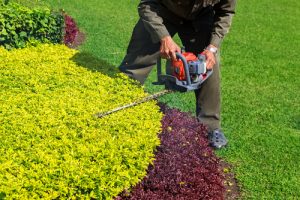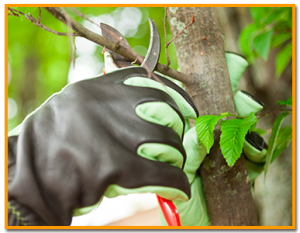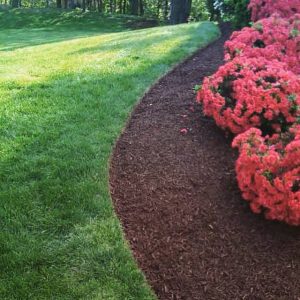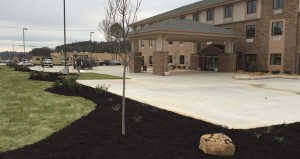 CREATING

A HEALTHY ENVIRONMENT FOR OPTIMUM GROWTH AND VITALITY

Pruning and mulching are the key to keeping your landscape looking its best. Both landscape maintenance practices can help commercial buildings as well as residential homes, enhance the exterior of the property and maintain the health of the greenery.

PRUNING

Landscapes can quickly become overgrown if not cared for, but yearly pruning will maintain trees and shrubs to an ideal size and shape.  Pruning is the trimming of trees, shrubs, and bushes to cut away dead or overgrown branches or stems. The process increases plant fruitfulness and growth, maintains plant shape, and controls disease and insects.

Removing dead or damaged branches from a tree prevents rot organisms from invading the trunk. Damaged or dead limbs are also a liability because they are weaker than live branches and can break off causing property damage. Remove diseased branches to prevent the spread of infection. Having a professional prune your trees and shrubs will ensure that proper techniques and perfect timing will create a beautiful and healthy landscape.

It is our goal to provide you with the best care for the health and beauty of your landscape investment.  Our pruning specialist are trained and understand the best practices for maintaining the health of your trees and shrubs while creating beauty and character.

MULCHING

Mulching is a great way to freshen up a landscape. From an aesthetic standpoint, mulching creates a tidy manicured appearance to a property. A fresh layer of mulch around the landscape is can increase curb appeal in a flash.

Mulching is the process of applying a layer of wood chips to soil surrounding trees, shrubs, bushes, and flowers. Mulch helps moderate soil temperature to help plants survive extreme weather.  Mulch provides important cultural advantages to a landscape. A proper layer of mulch can reduce weeds, conserve moisture by reducing water loss by evaporation, enhance root growth by cooling the root system in the summertime, extend root growth through the fall, and reduce soil erosion by preventing soil movement.

Let our team of professionals, help you to create the perfect look while promoting great health and vitality during the growing season for all your trees, shrubs and plant bed areas.

For a free online consultation and estimate email pictures, measurements, and questions to Justin@mccoshlandscaping.com.  If you would like an on-site consultation appointment there is a $50 fee that will be applied to installation cost if we do the work.  Contact us for an appointment.

Key Benefits of the Service
Proper maintenance of your property is a vital key in promoting a healthy growing environment.  You spend a lot of time and money creating a beautiful landscape
  Reduces risk of fungal material
  Creates prime growth environment in growing season
  Improves the look of your property
  Maintains the beauty of your landscape
  Worry and hassle free service